PVC straps sheet plastic crusher machine
Scope of application:
Plastics-general plastics such as injection molding, extrusion, blown film, etc.
Rubber-tire rubber, reclaimed rubber, etc.
Cable-copper core, aluminum core cable and composite cable
Chemical fiber-carpet etc.
Sponge-industrial waste, etc.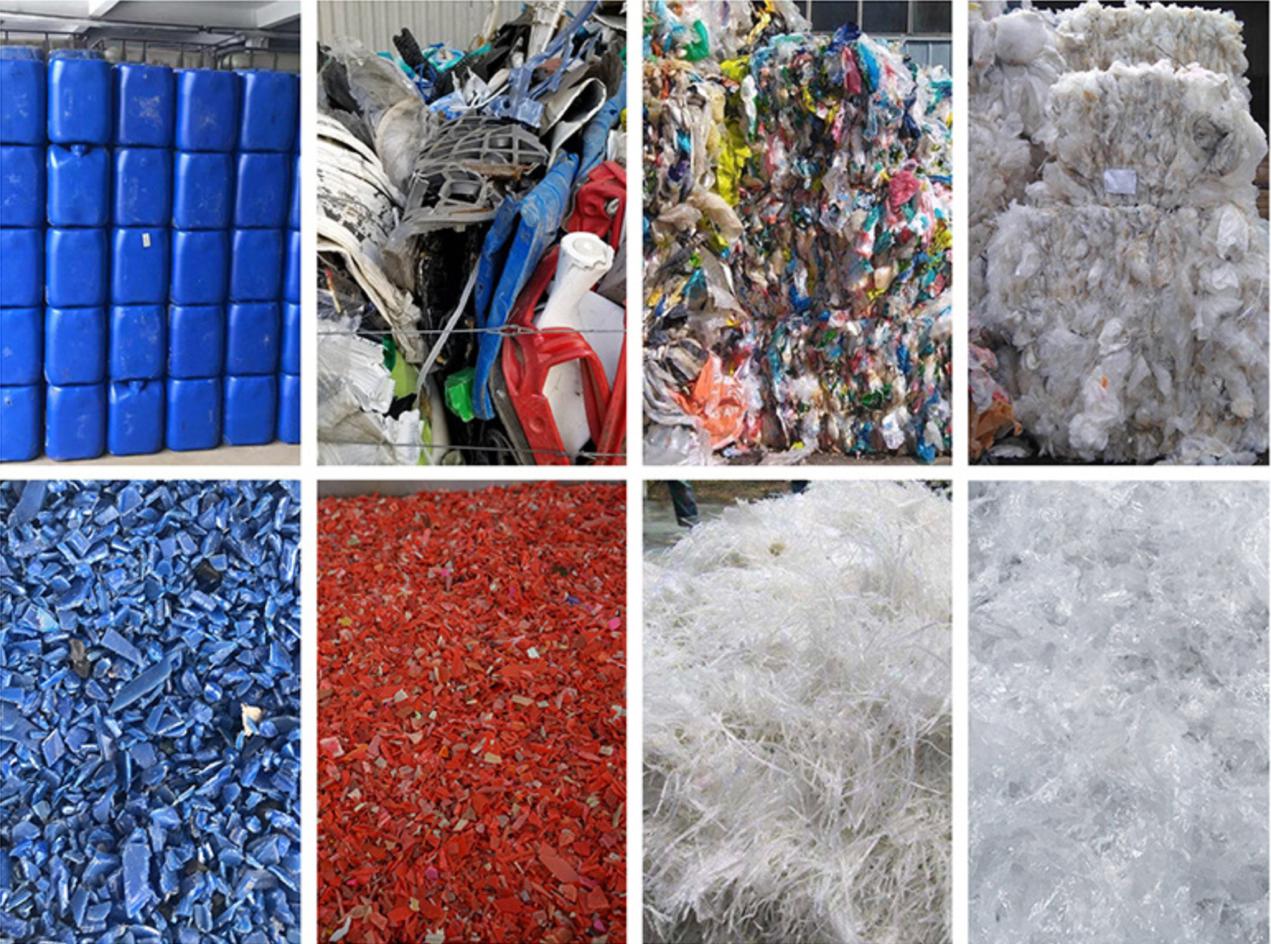 Machine Introduction:
The heavy-duty crusher is designed to meet the production needs of output crushing and one-time crushing of large materials.
In addition, this series of crushing equipment is often used as secondary crushing after the shredder in various production lines.
According to the characteristics of the material, design a good cutting angle, suitable cutting speed, and a wear-resistant design to ensure that the system runs continuously for a long time, so as to achieve the ideal material crushing effect.
Technical Characteristics
Compact design, saving space
Inclined up and down split box for easy blade replacement
Hydraulically driven hopper and box opening device for easy maintenance
High safety factor bearings, reducing the probability of bearing damage
Precise spindle machining (front V-shaped spindle is standard configuration)
Both ends of the spindle are equipped with replaceable wear plates
Standard model can be equipped with air delivery device
Main Technical Parameter:
| | | | | | |
| --- | --- | --- | --- | --- | --- |
| Model | STC-800 | STC-1000 | SC2-1200 | STC-1400 | STC-1600 |
| Number of Fixing Blade (pcs) | 4 | 4 | 4 | 4 | 4 |
| Number of rotator Blade (pcs) | 6 | 6(10) | 6(10) | 10 | 10 |
| Main Shaft Diameter(mm) | 450(500) | 630 | 750 | 800 | 800 |
| Motor Power(KW) | 37 | 55-75 | 90-110 | 110-132 | 160 |
| Capacity(kg/h) | 400-600 | 800-1200 | 1300-1600 | 1600-2000 | 2000-2200 |
More Photos of the PVC crusher